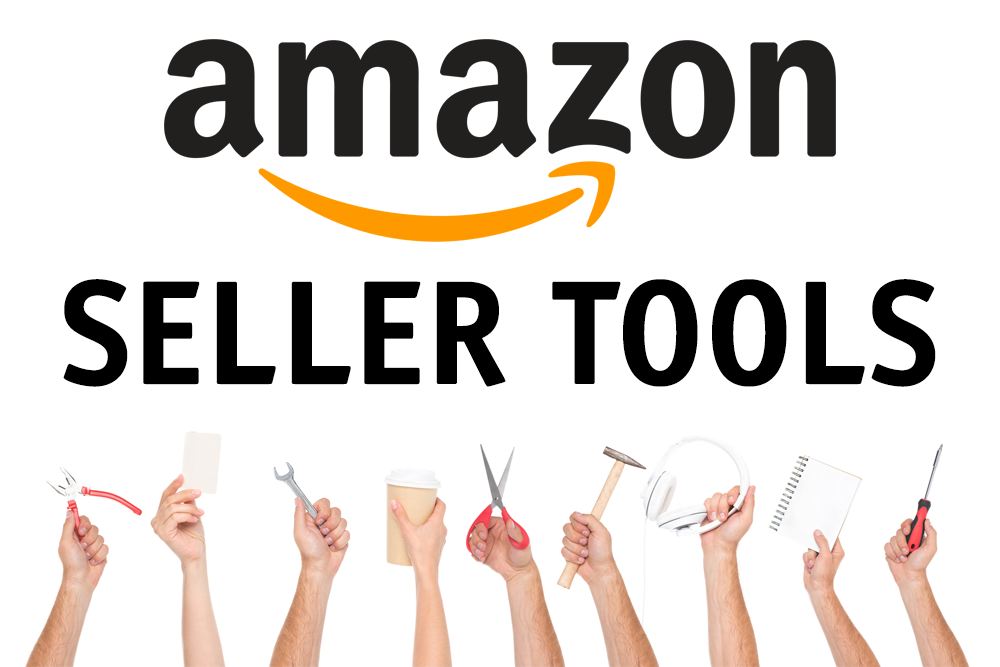 Amazon has been regarded as the world's largest online marketplace by many organizations. The platform has over 300 million consumers and 5 million suppliers, of which 2 million are active. It also has over 300 million customers. Even though selling on Amazon is a viable business model, it comes with its own set of challenges, just like any other brick-and-mortar enterprise.
A terrific resource for any Amazon seller who wants to create a long-term Amazon company and generate a considerable income while doing so is the Amazon seller tools section of the website. Let's take a look at the data from Amazon and draw some conclusions.
What is the significance of Amazon Seller Tools?
Determining whether or not to use these tools might be a challenging decision to make. The most effective method to decide is to educate yourself on what it's like to use Amazon seller tools.
Here's everything you need to know:
More than 300 million people use Amazon's services each month.

Amazon has more than 5 million merchants; just 2 million of them are actively selling on the platform.

Just 82 percent of these 2 million merchants are successful in their endeavours.

Profitability is achieved by just 60% of these merchants in their first year of operation.

Every second, Amazon reports sales of $4,722 dollars.

Just 10% of active vendors will generate at least $100,000 in yearly sales in the first year.

Amazon customers only look at the first page of search results, according to a recent survey.

Over 60% of all clicks are directed to the top three search results on Google.
Sellers ready to compete aggressively in the Amazon marketplace have a great chance of achieving great success in their businesses. When competing against other Amazon sellers, the only way to be successful is to develop an effective market strategy and put that plan into action by utilizing the right tools to carry out critical business operations like product research, keyword research, and listing optimization.
Although Amazon's business operations like product research, keyword research, and listing optimization may be completed manually, every seller is well aware of the amount of work that goes into doing these tasks well. Manual execution of these operations is similarly reliant on trial and error, and as a result, it might result in unjustified financial losses.
Only by automating these procedures will you avoid these losses, save time, and generate revenue.
Profitable product research, keyword generation, and product listing optimization are important components of making sales on Amazon Seller Tools. Product listings optimized for search will decide whether or not you appear on page one and close more sales.
Seller tools assist in ensuring that items are profitable, that keywords are relevant, and that conversion rates are high due to well-optimized listings. Various tools are now accessible on the market, but it is the last thing any Amazon seller wants to be trapped with an Amazon seller tool that does not perform as expected.
In 2021, the best seller tools will be:
It is possible to find various Amazon seller tools, ranging from particular seller tools to all-encompassing packages. We'll tell you which all-inclusive seller tool is the best Amazon seller tool for your business, but if you're looking for a tool for a specific function, here's a list of our top 5 specialized tools for 2021 if that's what you're looking for.
Amazon Fulfillment by Amazon Calculator
Users may enter information into the Amazon FBA Calculator, such as sales rank (current, 7-day, and 30-day averages), price, and seller data, amongst other things. They may then utilize the information to swiftly determine profit, revenue, and return on investment. The results may also be shared with others by creating a shareable link for them to utilize.
Unicorn Smasher is a game that you may play on the computer.
This tool is mostly used for product research purposes. Understanding your product, what your competitors are providing, and what pricing people are ready to pay may significantly influence your company's success.
A thorough understanding of your product and your rivals' prices will assist you in setting the correct price for your product, increasing sales, and reducing the need for trial and error. In addition to product research information, downloads, and assistance, Unicorn Smasher provides a multitude of other resources. Unicorn Smasher is an Amazon seller application that collects and organizes useful product research information for sellers.