[ad_1]

After two years since Seo Ye-Ji had lit up the screen in the hit romance comedy series, It's Okay to Not Be Okay, the star is finally back with a new scandalous high-society drama, Eve. Starring Park Byung-Eun, Yoo Sun, Lee Sang-Yeob, and of course, Seo Ye-Ji, Eve is a story about revenge and betrayal centred around a vengeful Lee La-El and a group of powerful individuals who are responsible for the sudden death of her father that shattered her family's happy life.
In Lee's 13-year-long calculated plot for revenge, she becomes an alluring ballet instructor with a new identity and a seemingly perfect suburban family life to inch her way closer into her enemies' lavish circle. And just like Seo's last fan-favourite series, she nails her role adorned in glamorous ensembles that are just as captivating as the show's riveting plot.
Below, find all the stylish designer looks donned by Seo Ye-Ji in Eve, according to the episodes:
---
Bag: Dior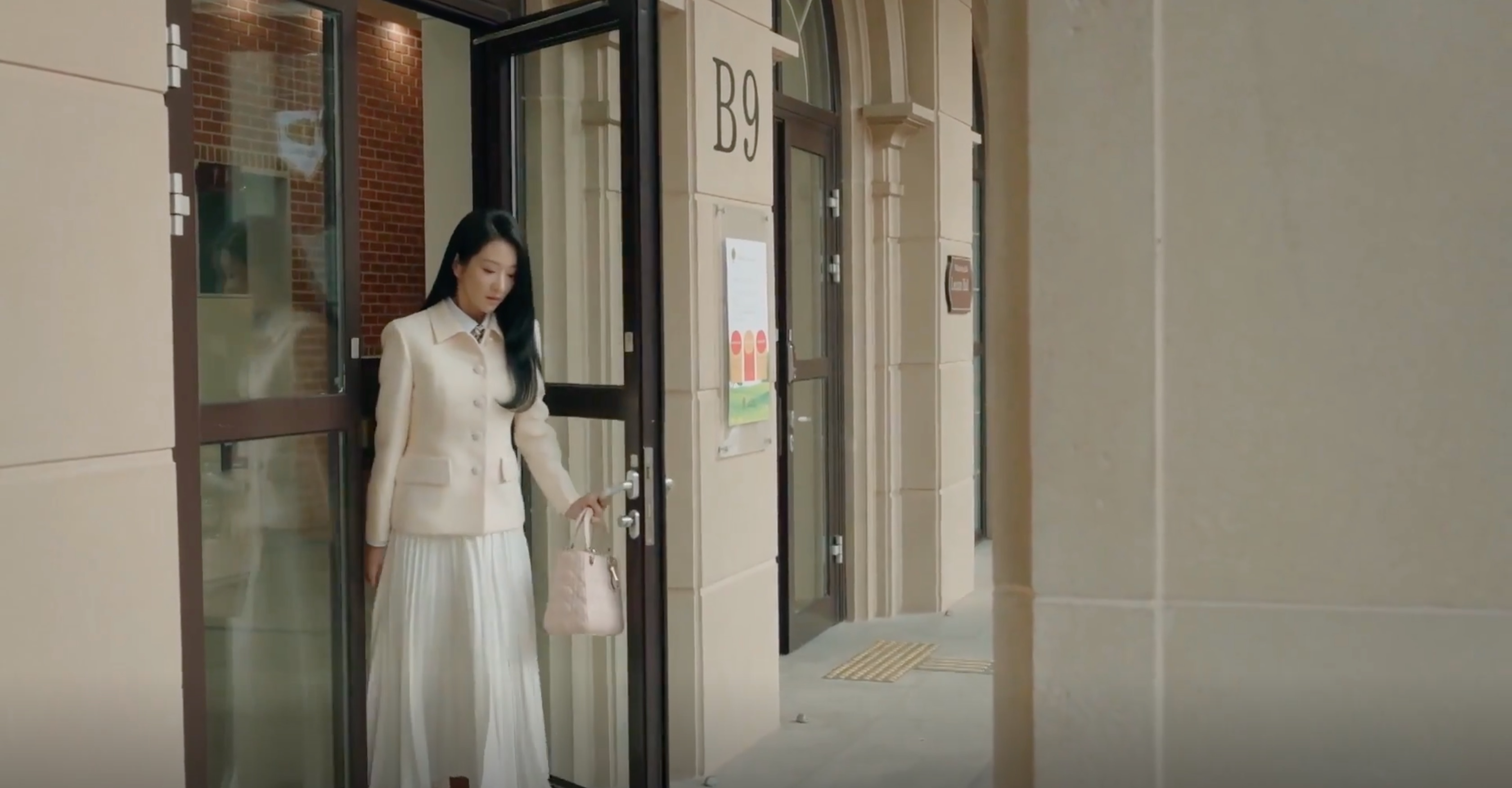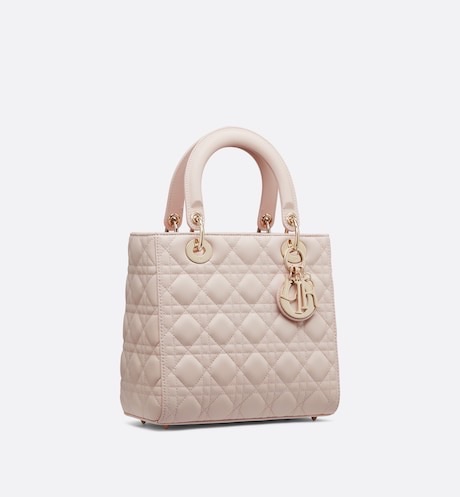 Powder pink cannage lambskin medium Lady Dior Bag, Dior
Shoes: Gianvito Rossi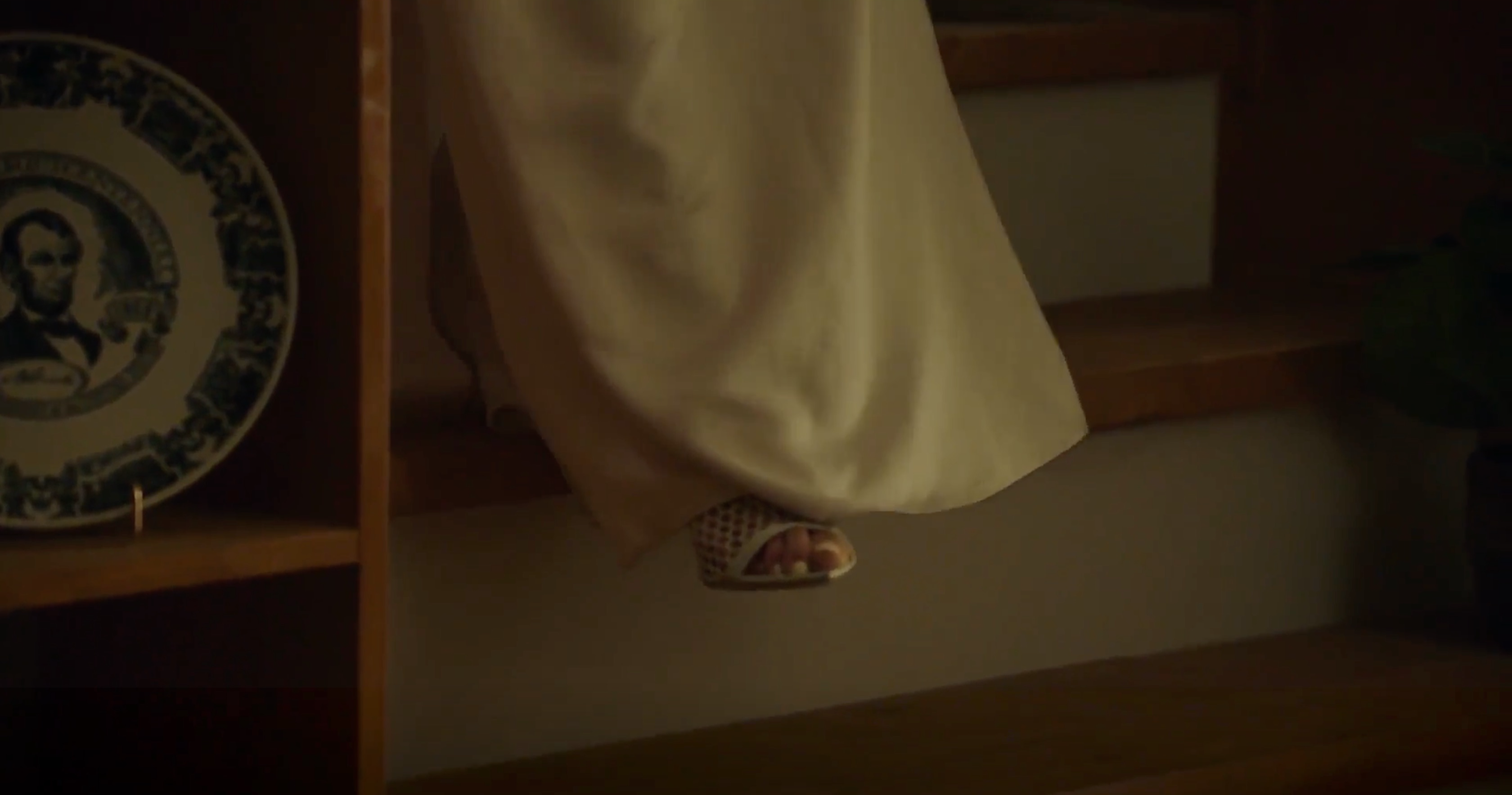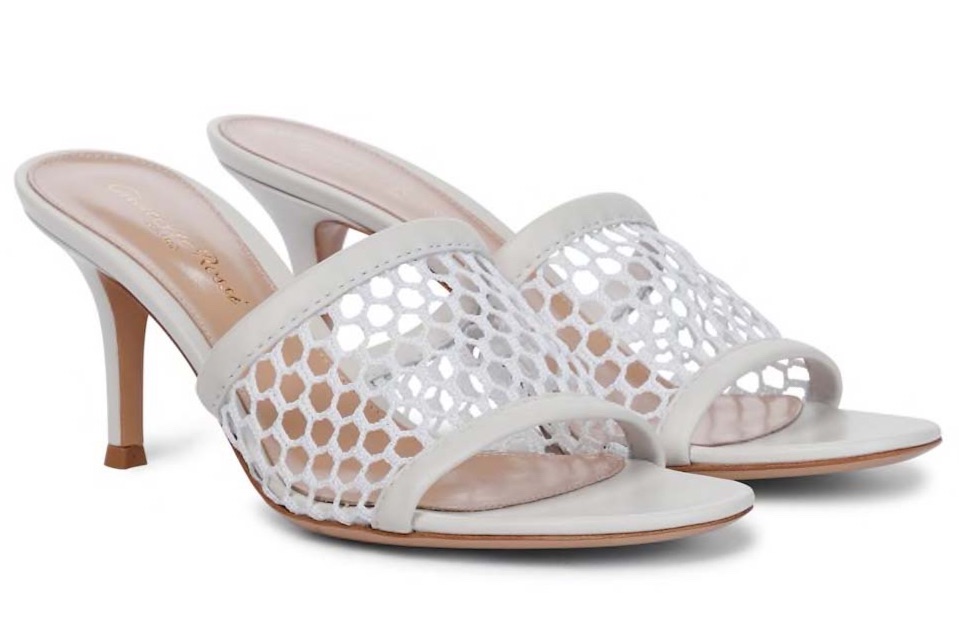 Jamaica 70 leather sandals, Gianvito Rossi
---
Sweater: Fabiana Filippi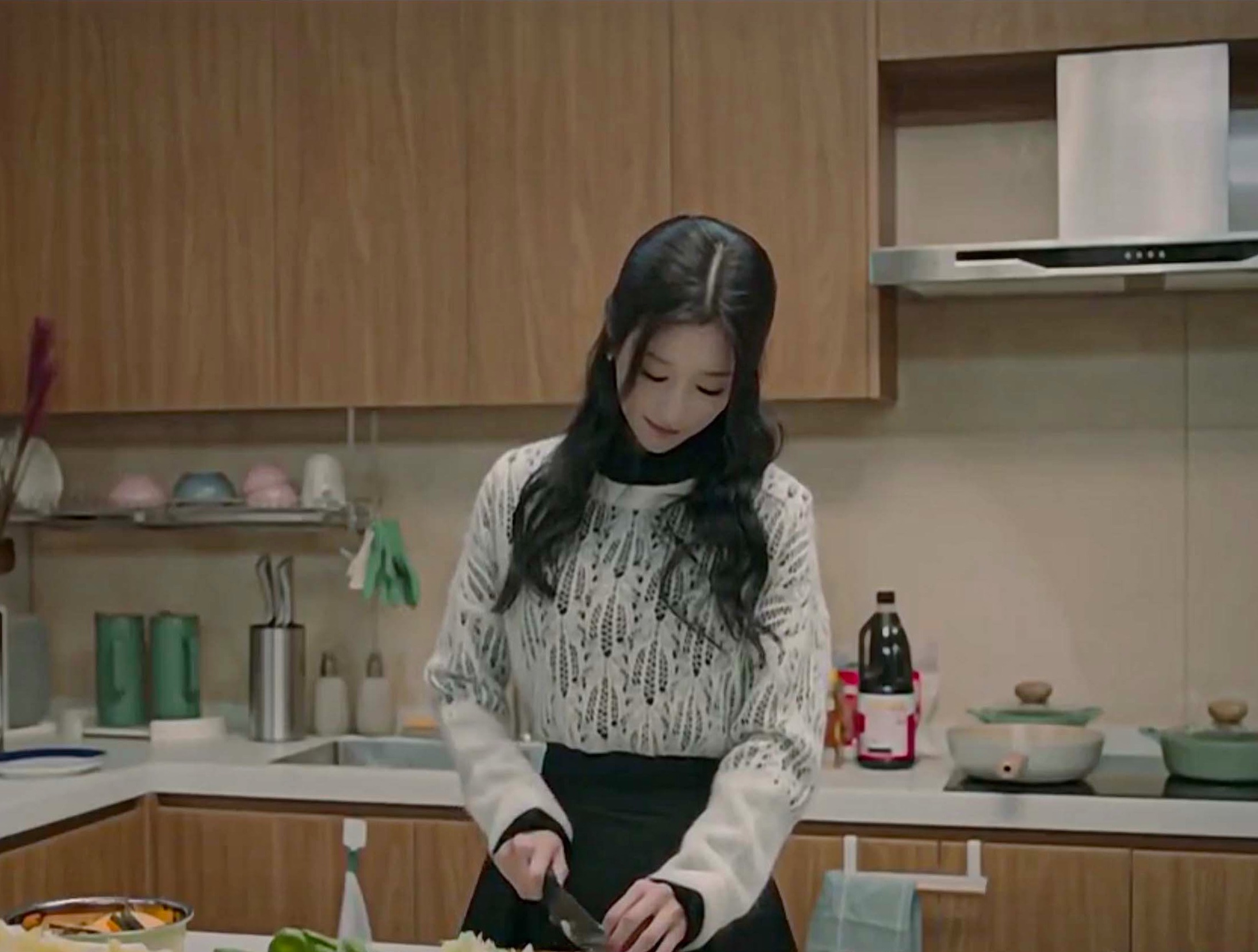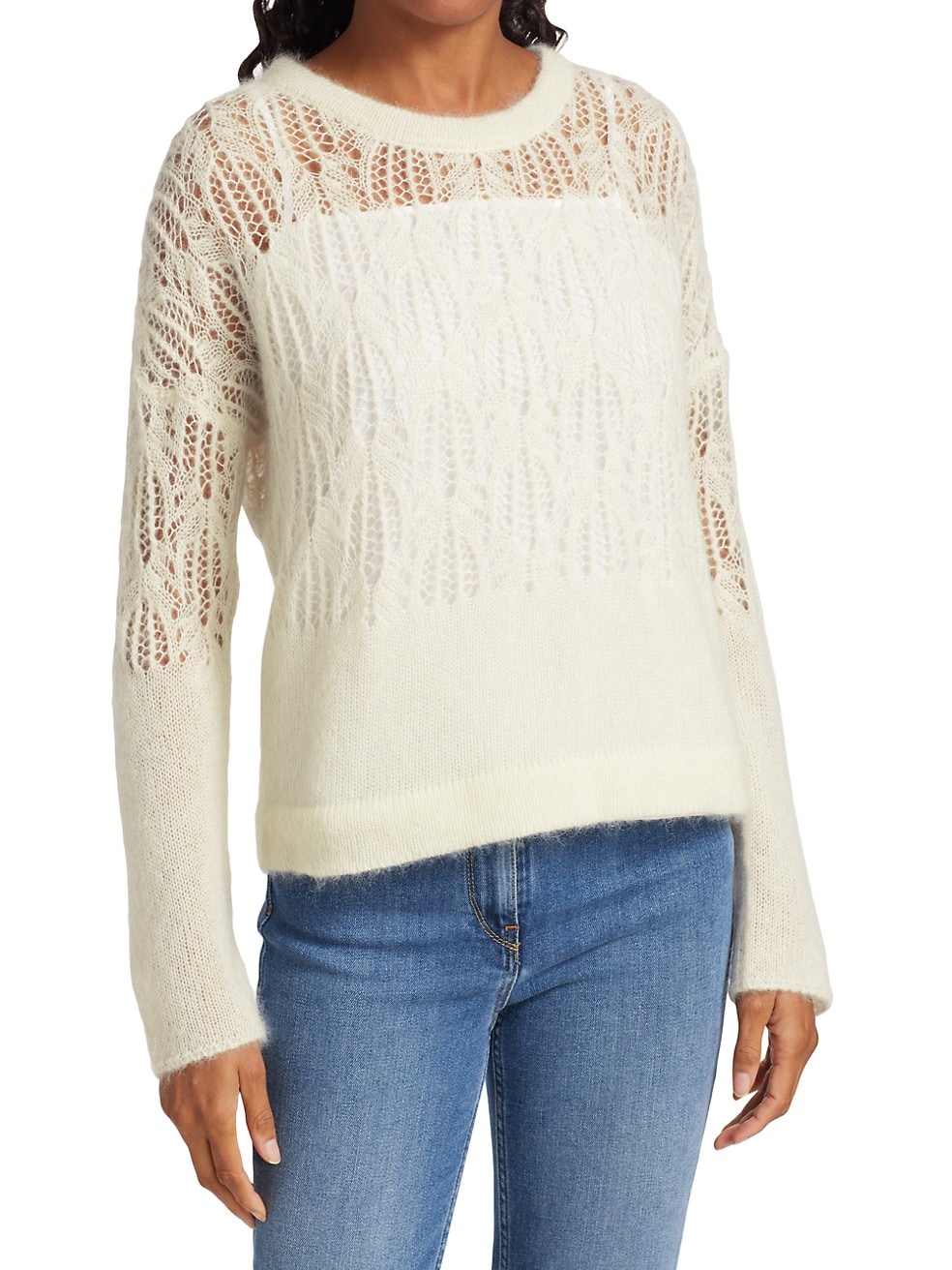 Mohair and alpaca crochet sweater, Fabiana Filippi 
Hat: Dior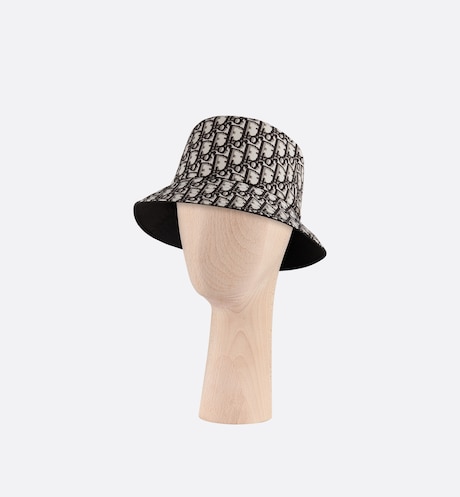 Reversible Teddy-D small brim bucket hat, Dior
Cape, jumper, skirt, and bag: Valentino | Earrings: Ellepeut | Boots: Roger Vivier
Textured-finish split-neck cape, Valentino
Cut-out knit jumper, Valentino
Wool skater skirt, Valentino
Viv' Rangers leather knee-high boots, Roger Vivier
Garavani Stud Sign textured-leather tote, Valentino
Bon Bon earring, Ellepeut
Trench coat: Burberry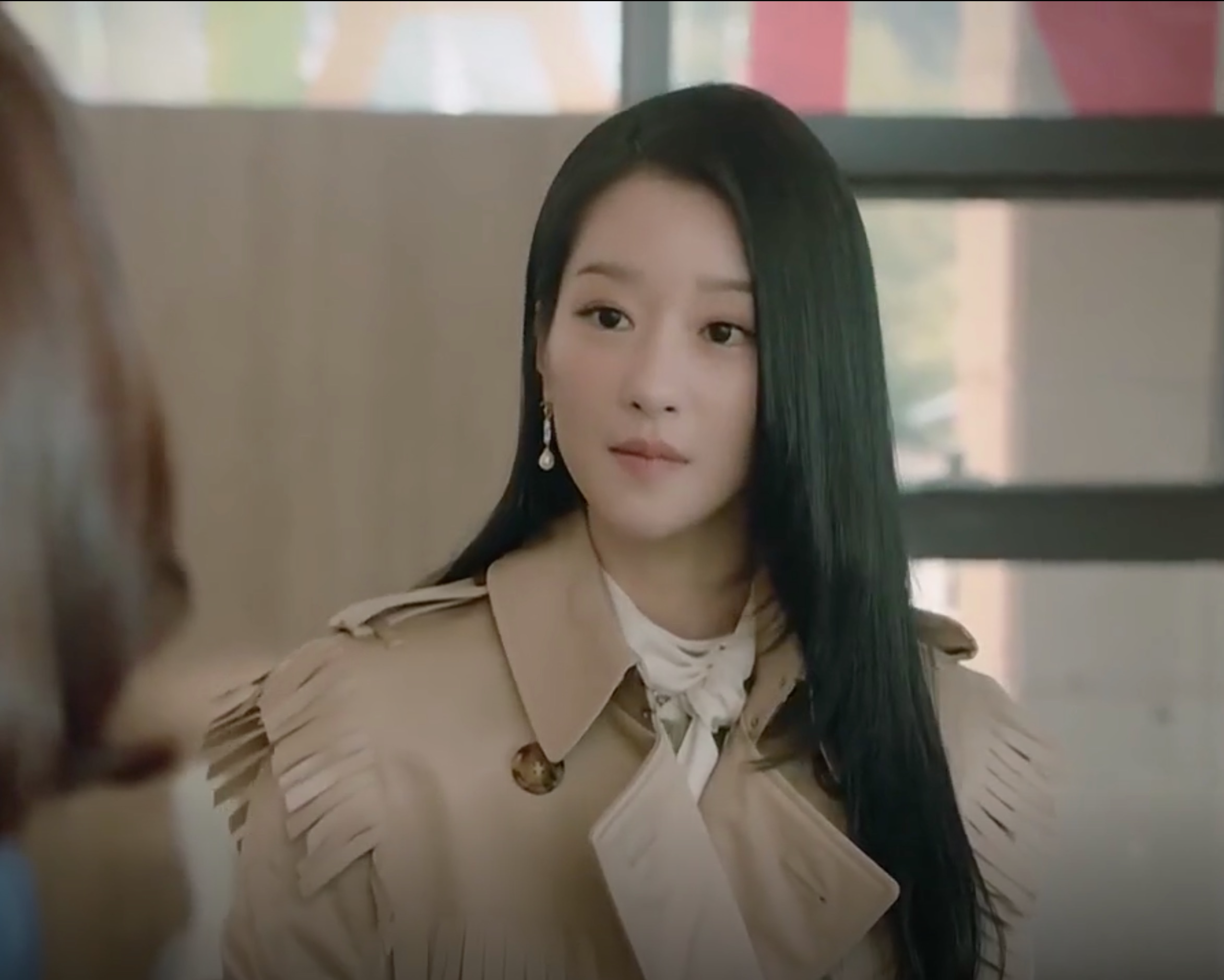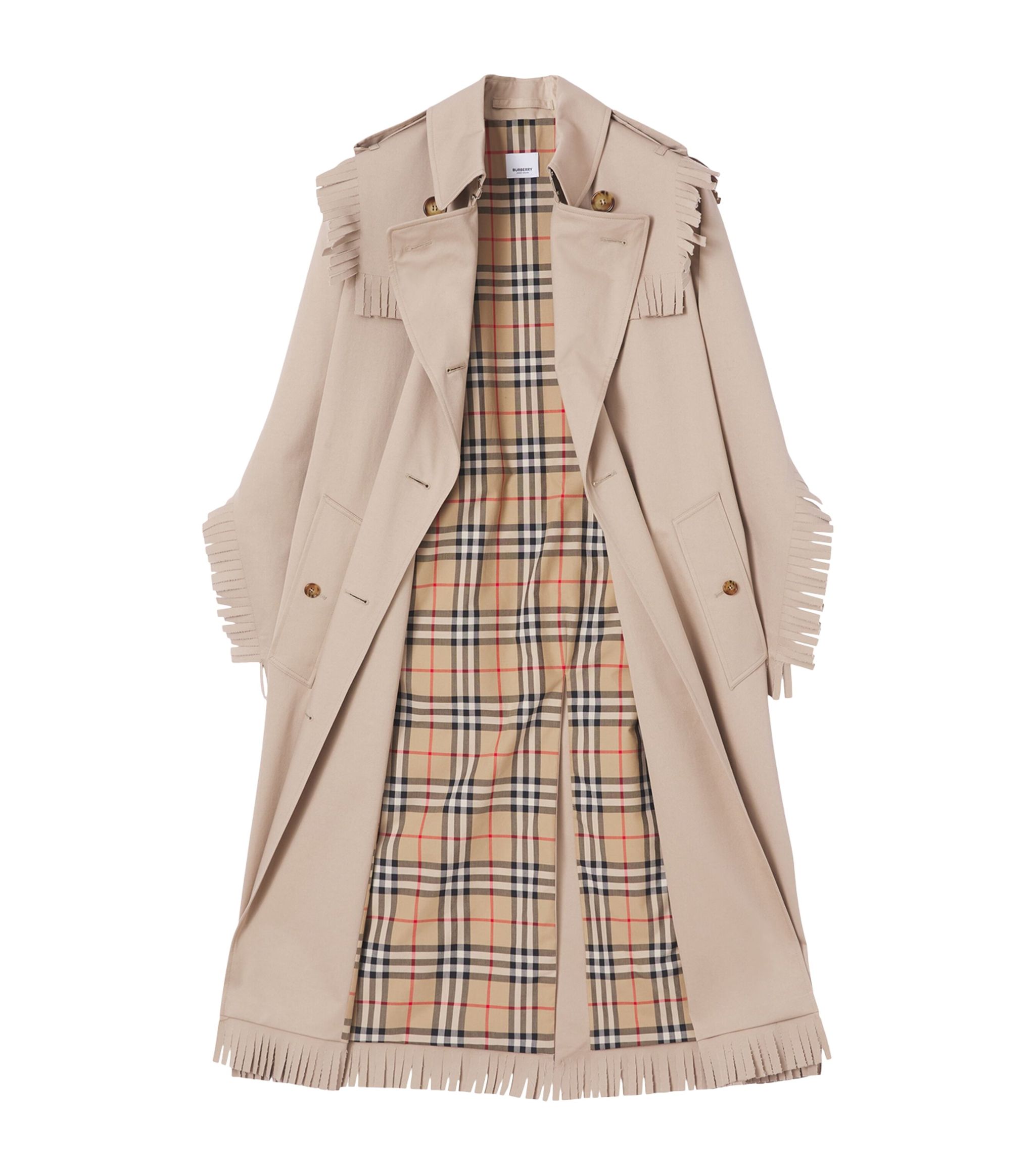 The Long Kensingston fringed trench coat, Burberry
Top and skirt: Ports 1961 | Bracelet: Bvlgari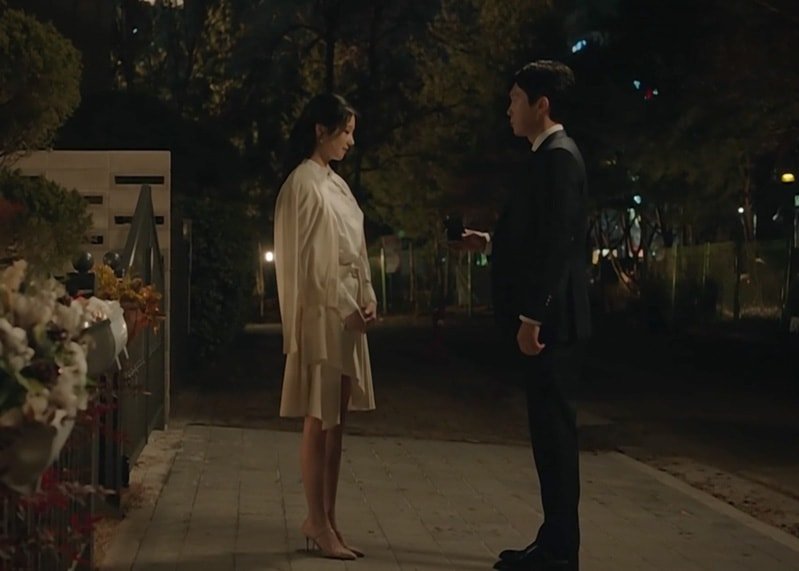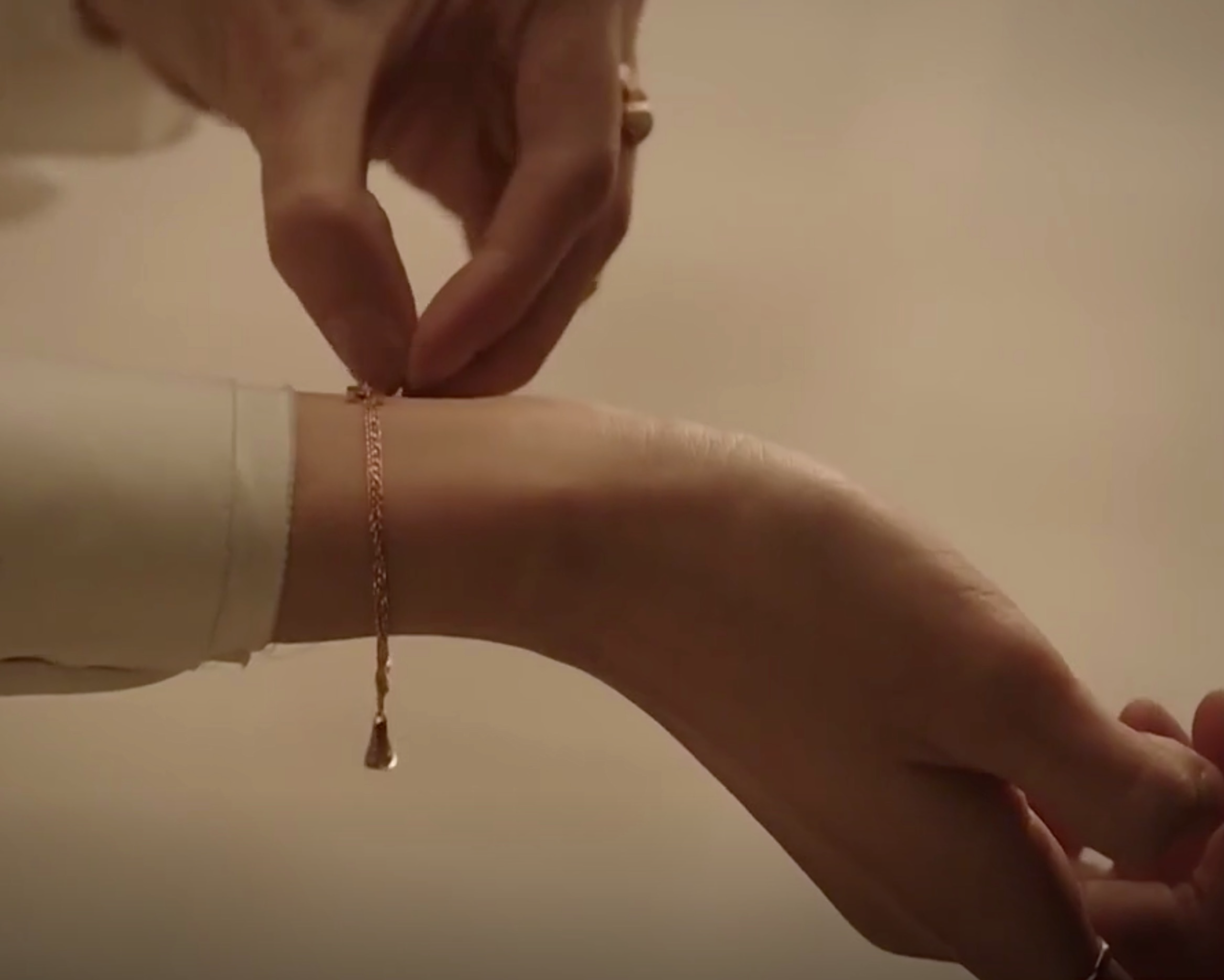 Flap Wing cotton shirt, Ports 1961
Layered a-line mini skirt, Ports 1961
Divina 18K Yellow Gold & Diamond Pendant Bracelet, Bvlgari
 Cardigan sweater: Fabiana Filippi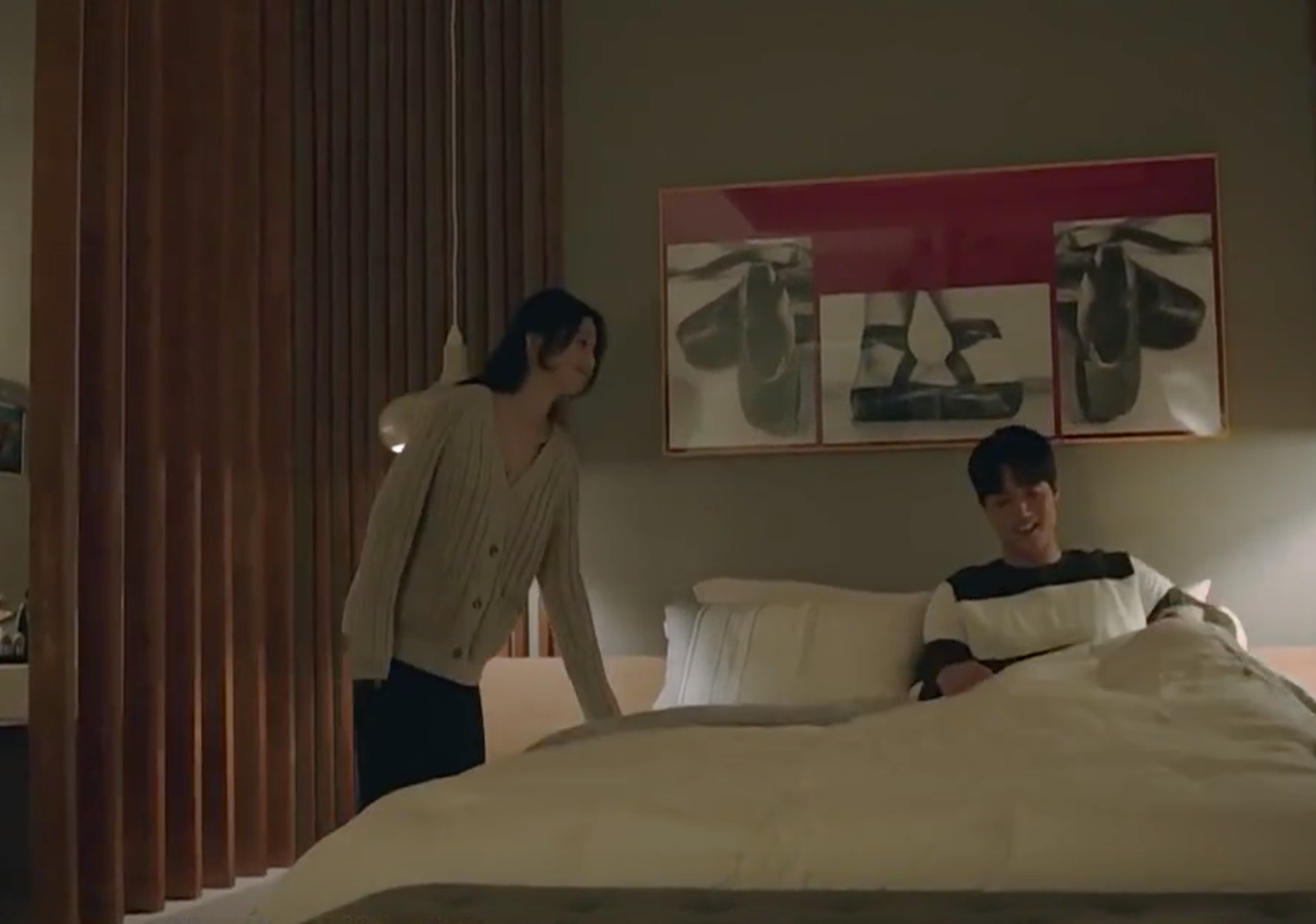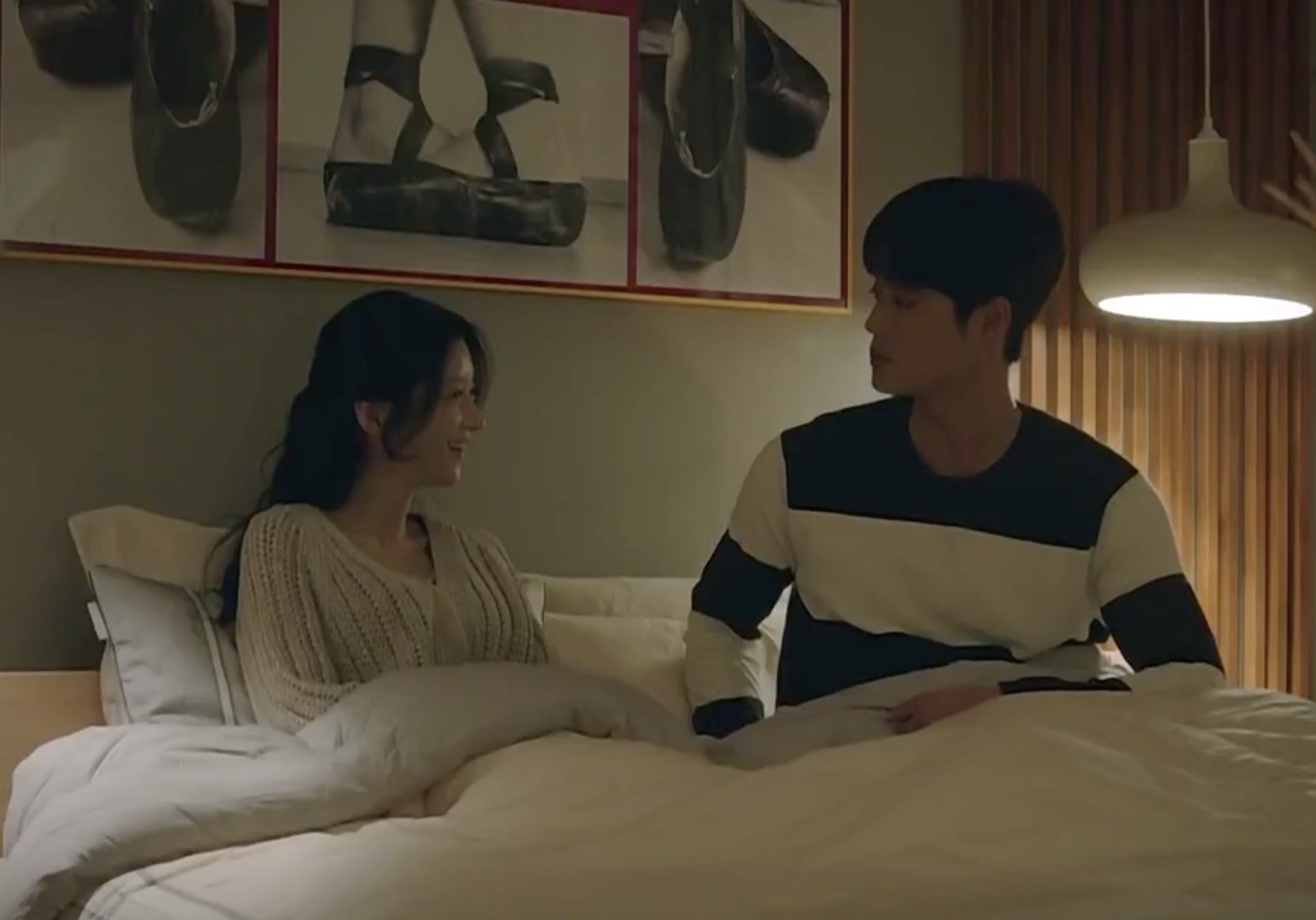 Cardigan sweater, Fabiana Filippi
Top: Demere | Skirt: Staud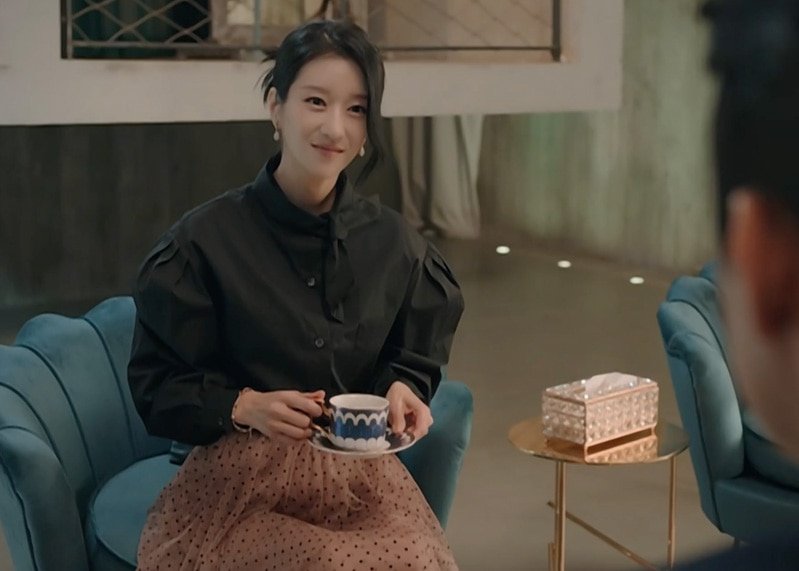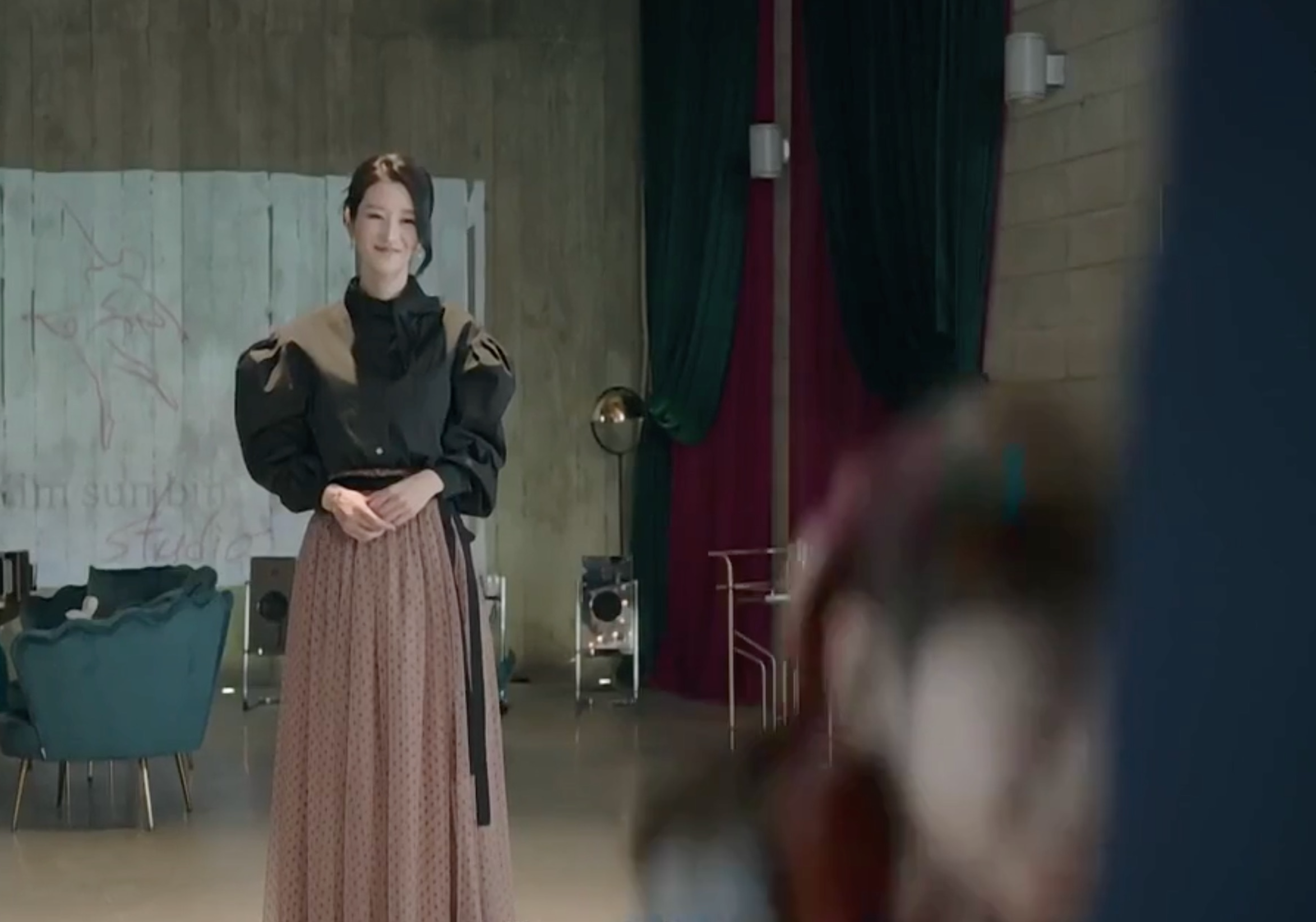 Collar strap shirt, Demere
Poppy skirt, Staud
---
Jacket: Dior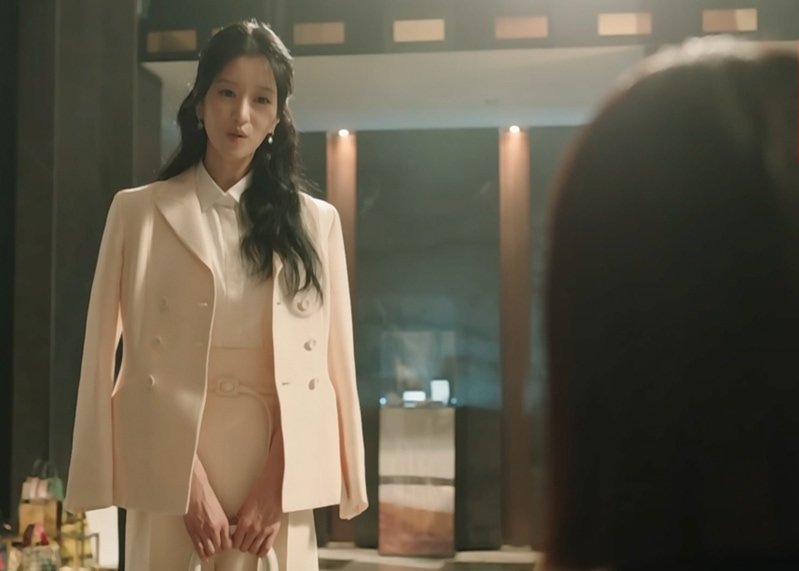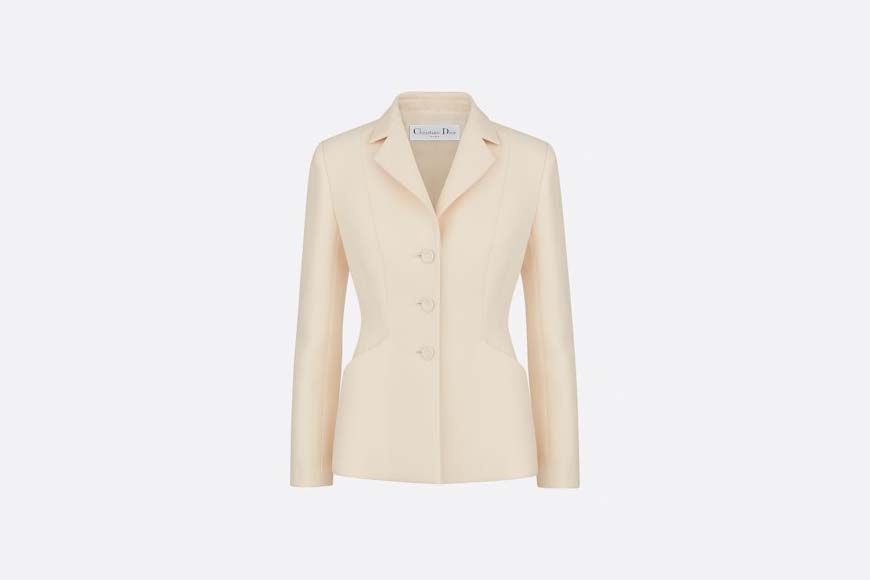 Cardigan and skirt: Sacai
Pleated polka dot-print back cardigan sweater, Sacai
Polka dot-print pleated midi skirt, Sacai
Dress: Pinkoi | Earrings: Boucheron | Clutch: Roger Vivier
Shaved shoulders satin ribbon dress, Pinkoi
Plume de paon pendant earrings, medium model, Boucheron
Sexy Choc crystal-buckle satin clutch, Roger Vivier
Coat: Theballon | Bag: Bottega Veneta 
Fox crop coat, Theballon
Cassette bucket bag, Bottega Veneta
---
Coat, pullover, and skirt: Thom Browne
Wide lapel sport coat, Thom Browne
Crew neck pullover, Thom Browne
Sky Icons-embroidered pleated skirt, Thom Browne

Dress: Balmain | Bag: Roger Vivier | Earrings: Bvlgari
Wool twill buttoned mini dress, Balmain
Mini Viv choc leather shoulder bag, Roger Vivier
Diva's Dream earrings in 18K rose gold, Bvlgari
Top: Alice+Olivia | Belt: Rochas | Bag: Salvatore Ferragamo 
Polka dot-print tie-fastening blouse, Alice+Olivia
Logo buckle belt, Rochas
Medium Trifolio leather shouler bag, Salvatore Ferragamo

---
Dress: Area | Earrings: Tasaki
Crystal-strap minidress, Area
18K yellow gold refined rebellion signature garnet earrings, Tasaki
Blazer: Balmain | Bag: Delvaux |Watch: Chaumet
Button-detailed gingham cotton-blend tweed blazer, Balmain
Tempête PM in Supple Calf, Delvaux
Josephine Aigrette Watch, Chaumet
Jacket: Miu Miu | Bag: Jimmy Choo | Jewellery: Chaumet
Cropped grain de poudre jacket, Miu Miu
Micro Cloud Clutch, Jimmy Choo
Joséphine Aigrette solitaire, Chaumet
Joséphine Aigrette Impériale earrings, Chaumet
Joséphine Aigrette Impériale necklace, Chaumet
Jumper: Lorena Antoniazzi | Coat: Lanvin | Bag: Delvaux 
Two-tone ribbed-knit jumper, Lorena Antoniazzi
Oversized midi coat, Lanvin
Tempête PM in crispy calf, Delvaux
---
Dress: Fendi | Shoes: Sergio Rossi | Earrings: Tasaki
Abstract print belt waisted cape dress, Fendi
Refined rebellion neo earrings, Tasaki
Dress: Recto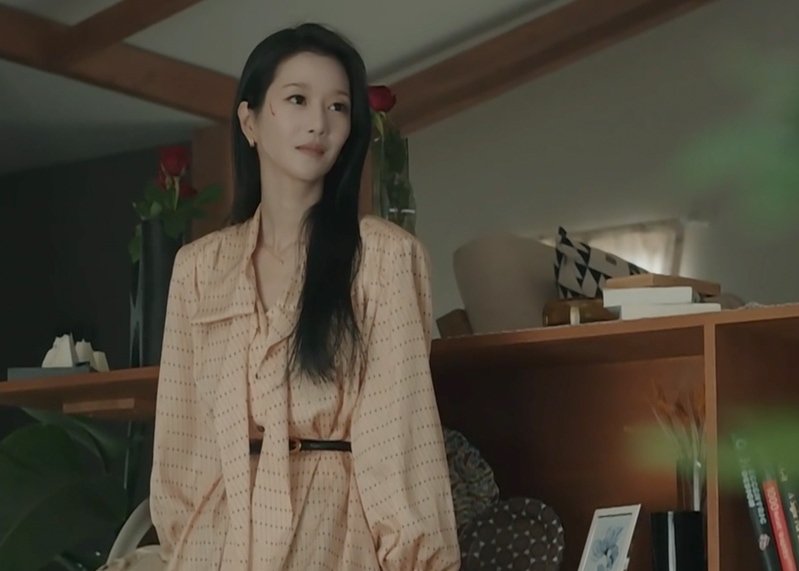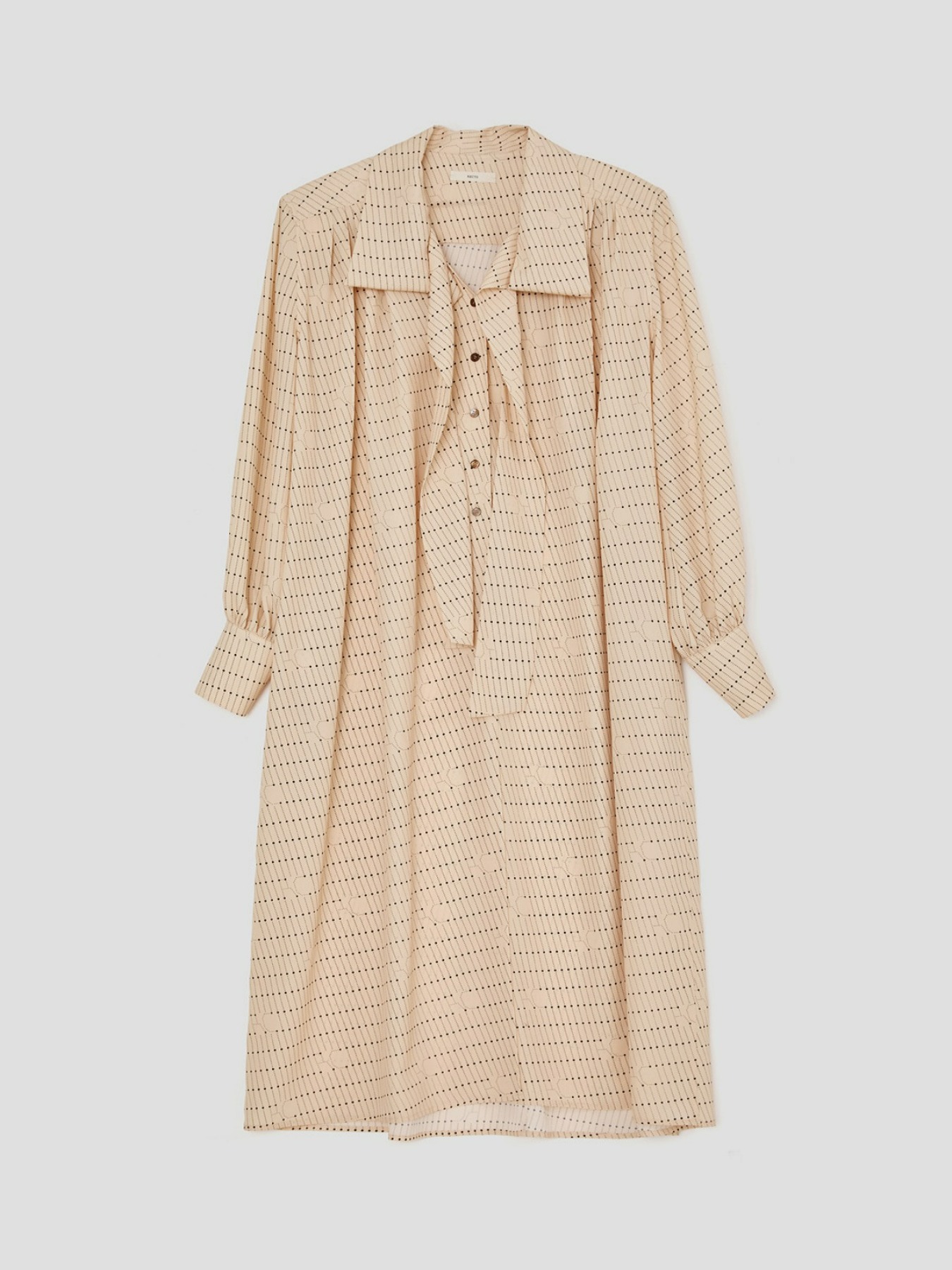 Naucia scarf collar print dress, Recto
Jacket, skirt, and bag: Bottega Veneta | Shoes: Gianvito Rossi
Button-fastening jacket, Bottega Veneta
Button-front pleated mini skirt, Bottega Veneta
Ribbon 85mm knee-high boots, Gianvito Rossi
Mini pouch, Bottega Veneta
---
Blouse, jacket, and skirt : Avouavou | Bag: Bvlgari | Jewellery: Piaget
Wool silk high-waist volume Skirt, Avouavo
Silk satin tie blouse, Avouavo
Wool silk crop jacket, Avouavo
Serpenti Forever crossbody bag, Bvlgari
Possession 18K white gold & diamond open hoop earrings, Piaget
Bag: Valentino | Shoes: Giuseppe Zanotti
Locò leather shoulder bag, Valentino
Laila ring-detail platform sandals, Giuseppe Zanotti
Blouse, skirt, and top: Avouavou | Earrings: Numbering
Silk satin tie blouse, Avouavou
Wool silk pencil skirt, Avouavou
Wool silk boat neckline crop top, Avouavou
#9101 pearl stud earring 8mm, Numbering
---
Coat: Avouavou | Bag: Bottega Veneta | Jewellery: Numbering
Wool maxi trench coat, Avouavou
The chain pouch teen shoulder bag, Bottega Veneta
DONO RT4030 C1, Rieti
Pave huggie earcuff, Numbering
#7101 earring, Numbering
---
Dress: Valentino | Headband: Engbrox | Earrings: Acadier
Floral laser-cut mini dress, Valentino
Juliette hairband (Black), Engbrox
14K blue esther studded earrings, Acadier
Top: Balmain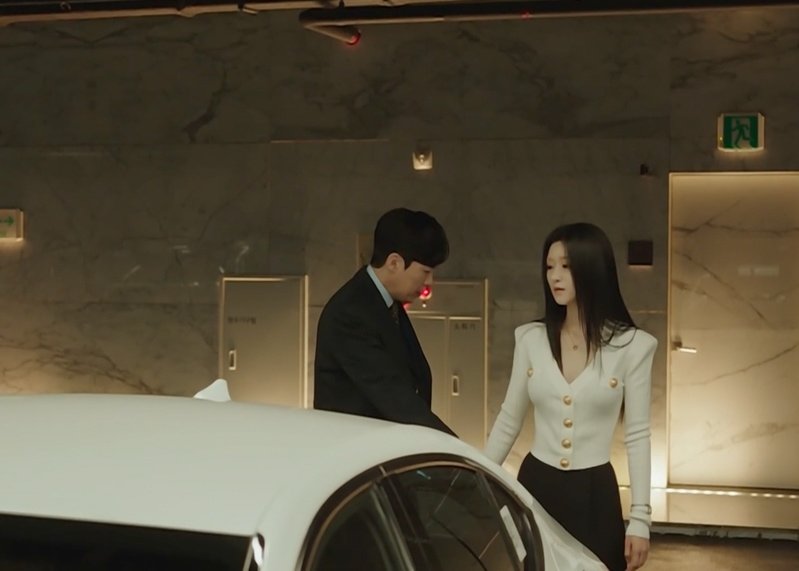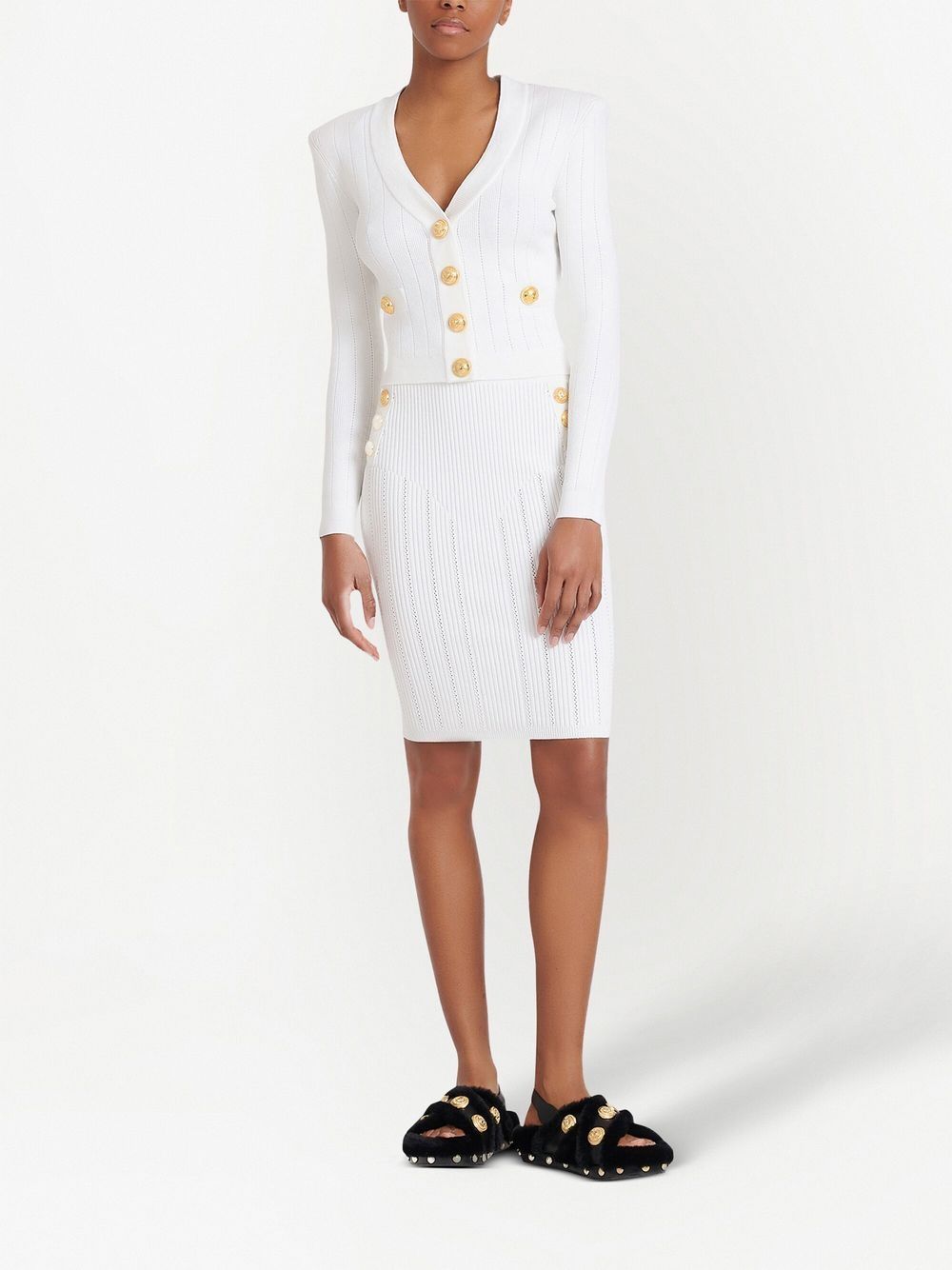 Ribbed padded shoulder cardigan, Balmain
Top and skirt: Avouavou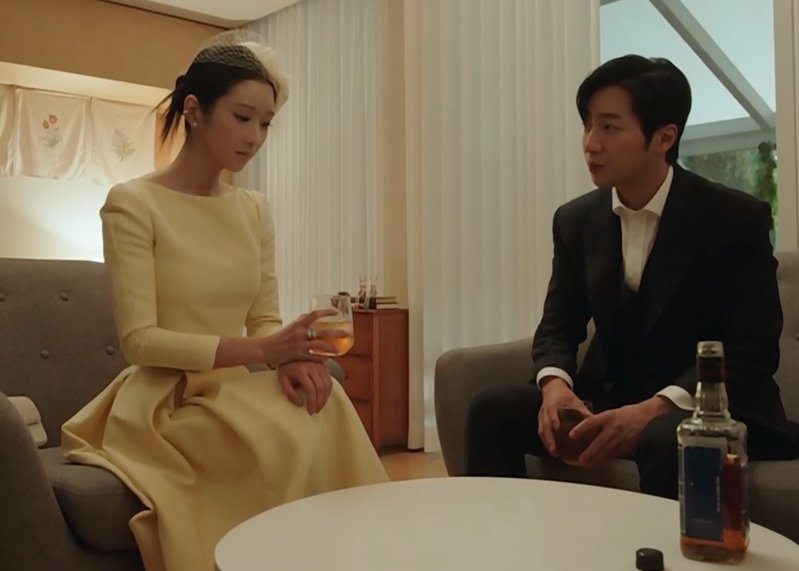 Wool silk boat neckline crop top, Avouavou
Wool silk high waist volume skirt, Avouavou
Top and skirt: Avouavou | Earrings: Viollina 
Wool silk boat neckline flare jacket, Avouavou
Wool silk A-line pleats skirt, Avouavou
Lady pearl earrings, Viollina
Blouse and skirt: Eenk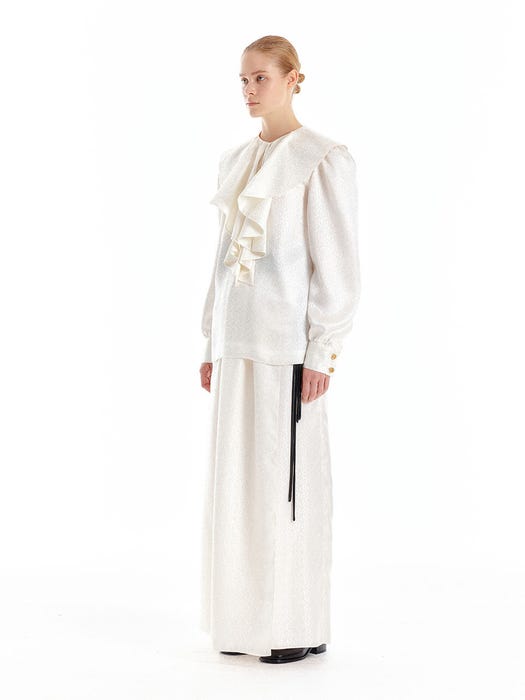 Urince ruffled collar silk blouse, Eenk
Ugela wrap long skirt, Eenk
---
Jacket: theActually | Skirt: Jil Sander | Earrings: Vintage Hollywood
Snow white classic jacket-ivory, theActually
High-waisted midi skirt, Jil Sander
Kylie RT 4028 C1, Rieti
Petit flower drop pearl earrings, Vintage Hollywood
Dress: Akris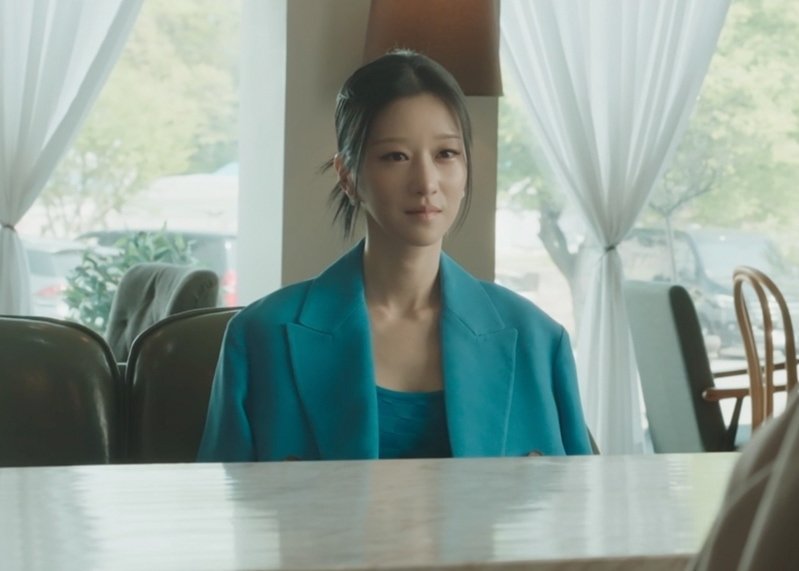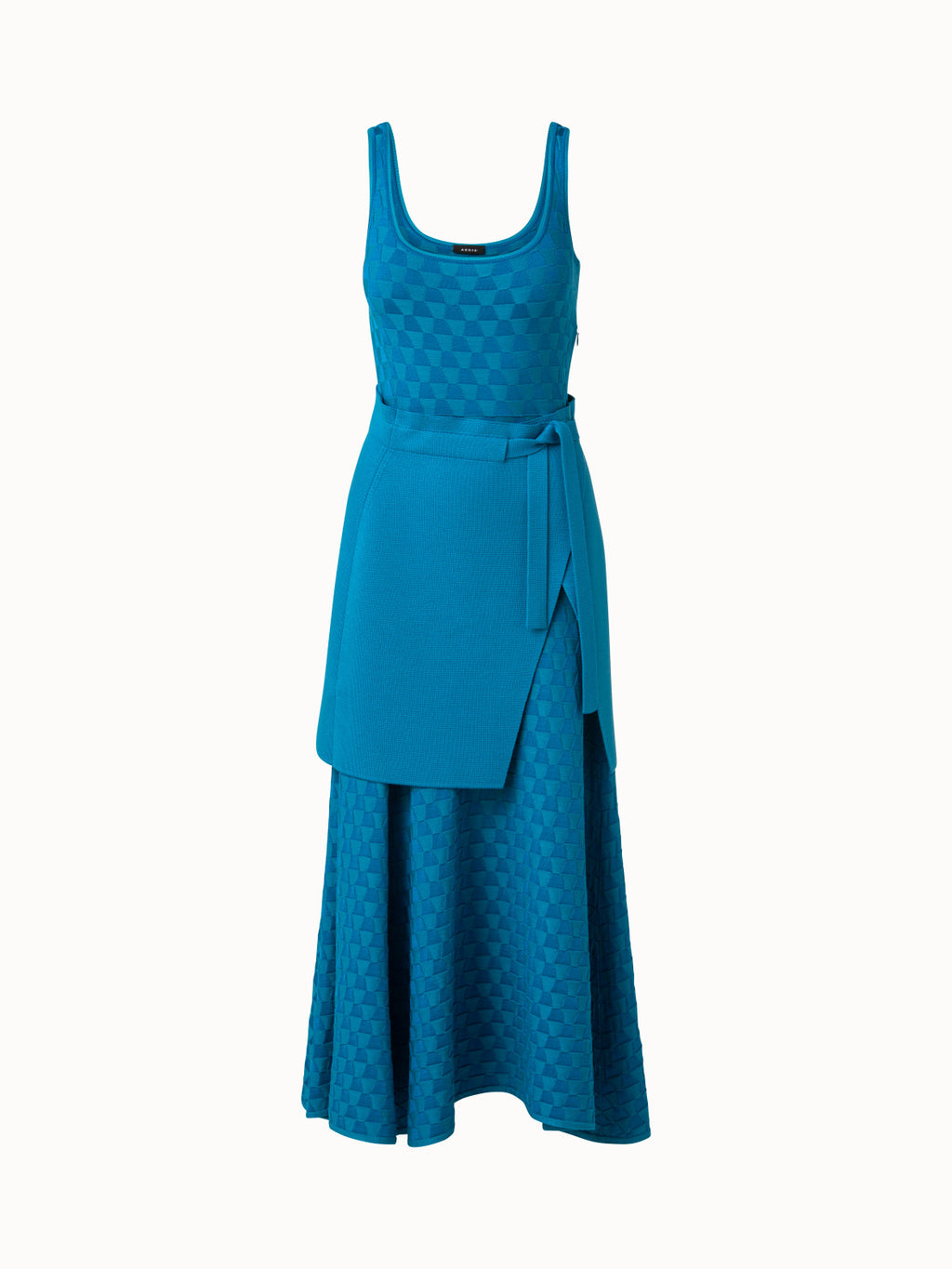 Structured trapezoid wool silk knit midi dress with apron wrap, Akris
Dress: Michael Kors | Shoes: Manolo Blahnik
Gathered halterneck midi-dress, Michael Kors
Trinamu 50 cut-out embellished satin mules, Manolo Blahnik
Jacket: Vpplement | Blouse: Aimons | Skirt: Bau by Bride and You
No collar tweed crop jacket, Vpplement 
Liv frill blouse, Aimons
Daphne layered ruffle skirt, Bau by Bride and You
---
Jacket: Mudidi | Blouse: Alice+Olivia
Tweed heart neck crop jacket 001, Mudidi
Off-white zina satin-trimmed crepe blouse, Alice+Olivia
Blazer and trousers: Alexander Mcqueen | Shoes: Sergio Rossi
Structured shoulder blazer, Alexander McQueen
High-waisted wool trousers, Alexander McQueen
SR1 metallic-panel 75mm pumps, Sergio Rossi
Dress: Chaenewyork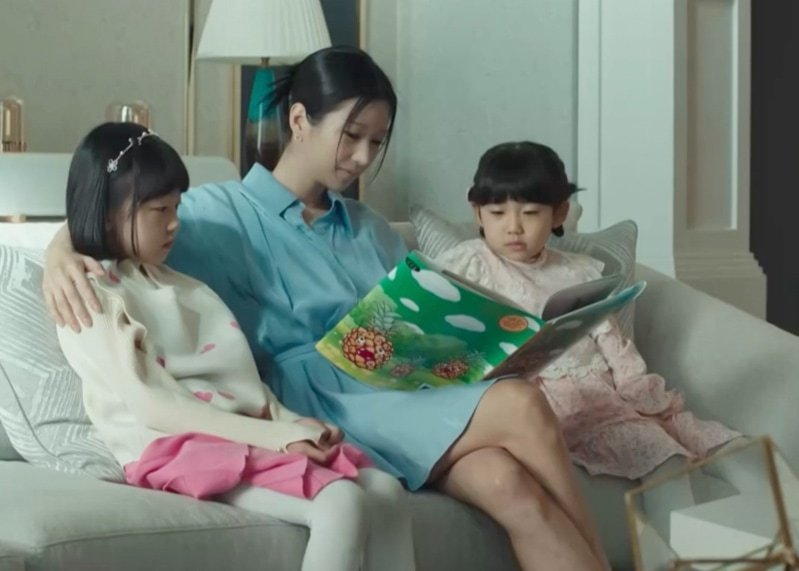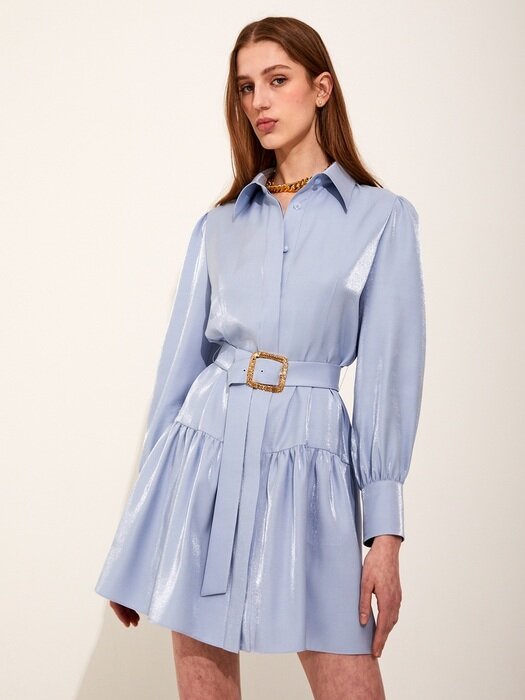 Kristyna shirring dress, Chaenewyork

Jacket and blouse: Avouavou | Bag: Alexander McQueen
Slim line belted jacket, Avouavou
Silk satin tie blouse, Avouavou
The Short Story tote bag, Alexander McQueen
For more Style IDs, click here. For more fashion-related stories, click here.


[ad_2]

Source link